Dewatering, Bog, Helical Piles, & Grade Beams:
Many customers rely on Patrick's Pools' experience and execution of building pools in areas where dewatering is or may become an issue.
If the level of ground water interferes with a pool then it must be dealt with appropriately in order to assure the structure's integrity. For this project, the pool needed to be supported by grade beams with helical piles beneath them because of the bog material, while dewatering took place because of the ground water.
Even before beginning the project, alongside the building permit application, a stormwater management plan and dewatering plan must be submitted and approved by the town.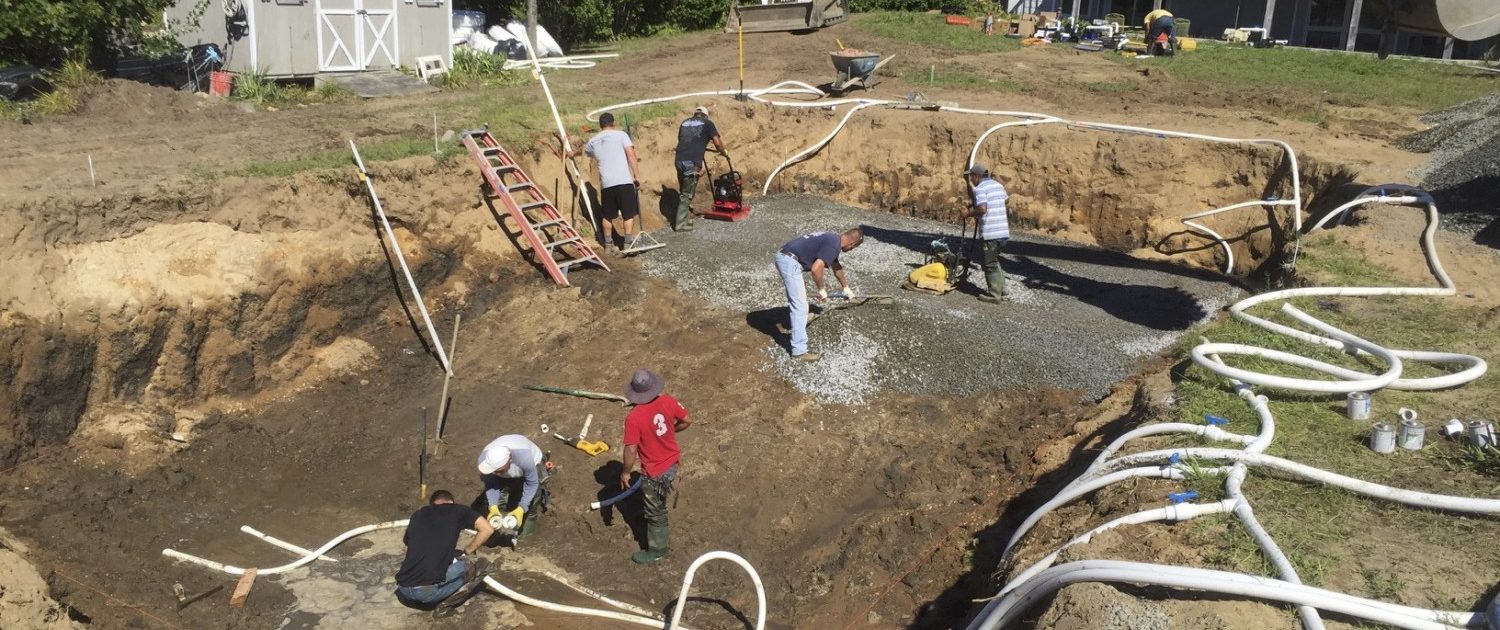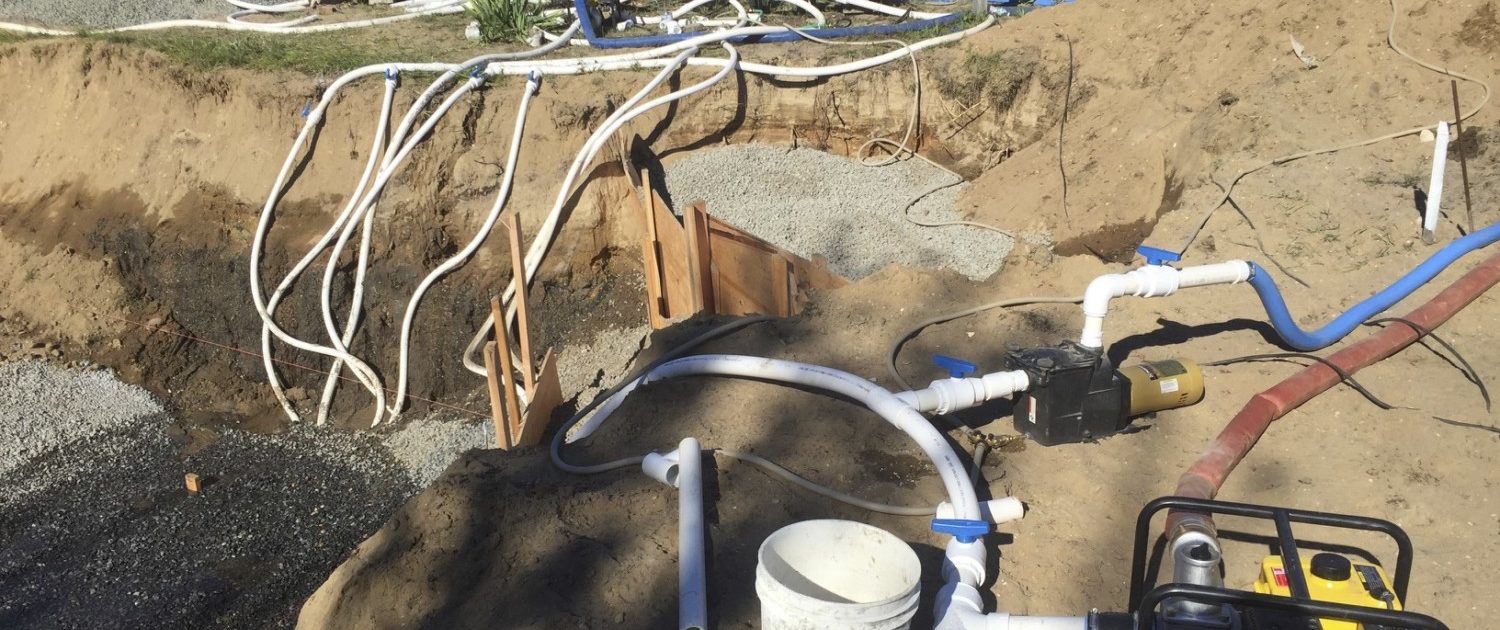 While excavating the site, dewatering spikes are set into the ground where they continually remove the water from the area. With the dewatering system set up, it is then possible to set up the base upon which the project continues.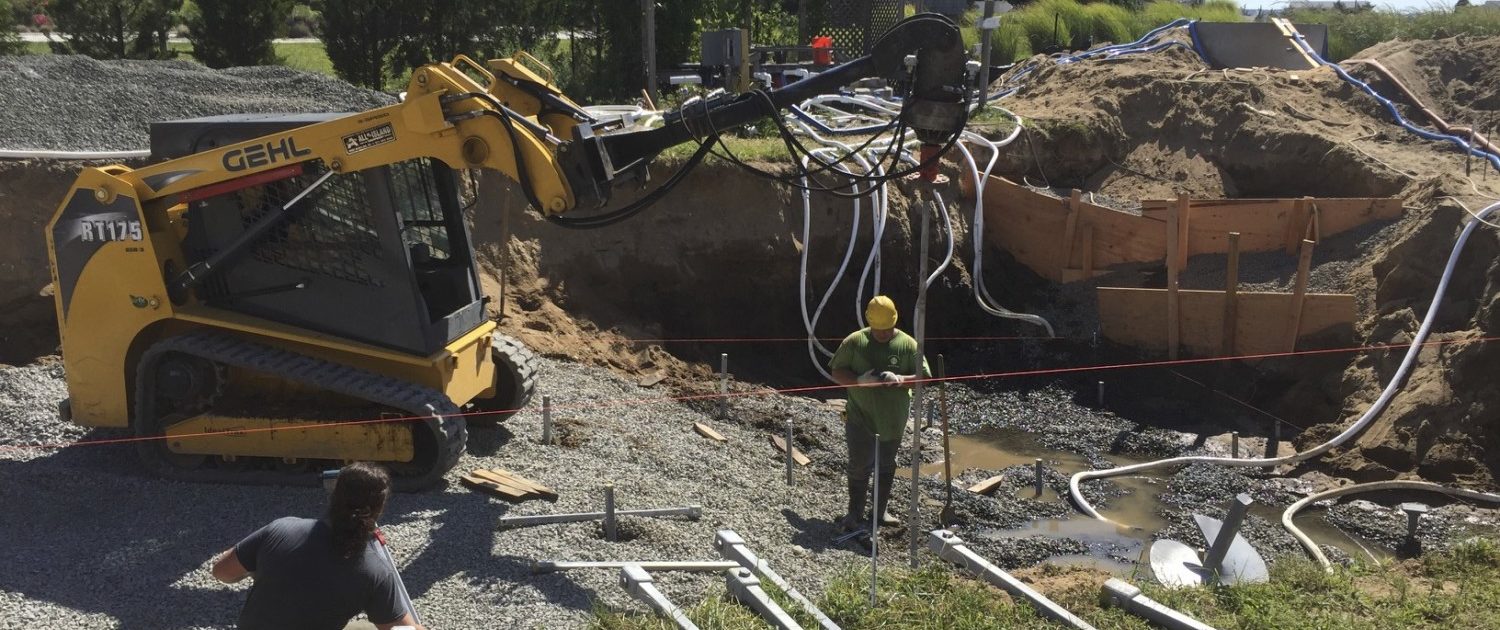 In order to situate the pool at the required height, and maintain a reasonable water depth, grade beams were needed to boost the base up. Crushed bluestone is used as the base for which the grade beams will sit upon. Driven down into the ground to a depth determined by PSI are helical piles. The piles are topped with square plates that are then encased by the grade beams.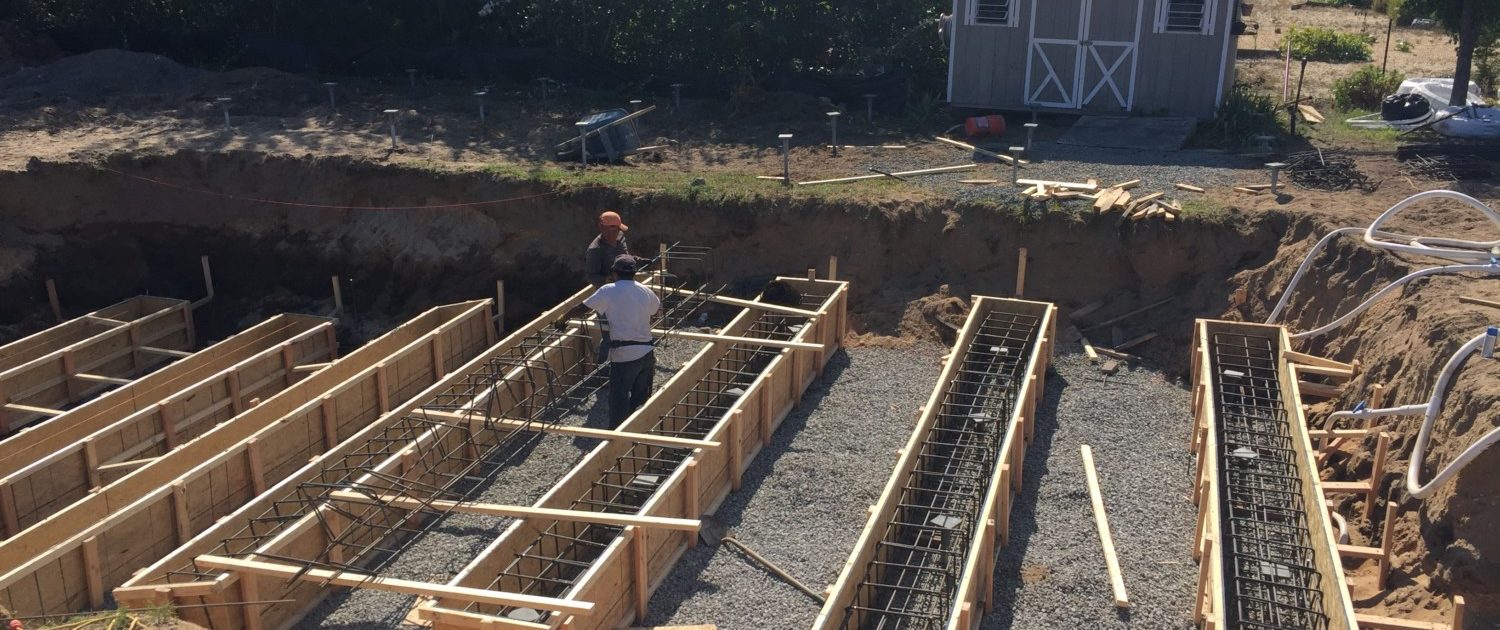 The grade beams are constructed using wooden forms. Rebar cages are set inside the forms straddling the piles and are later filled with concrete. Once the framing is off, the gaps between grade beams are filled and tamped in layers with more crushed bluestone. The grade beams on the slope of the pool are angled to follow the contour of the pool and not cut into the shell itself.
Rising up out of the grade beam are rebar loops, which connect the pool shell cage to the grade beams. Large Sonotubes reach upwards to support the automatic cover bunker, which protrudes off of the back of the pool.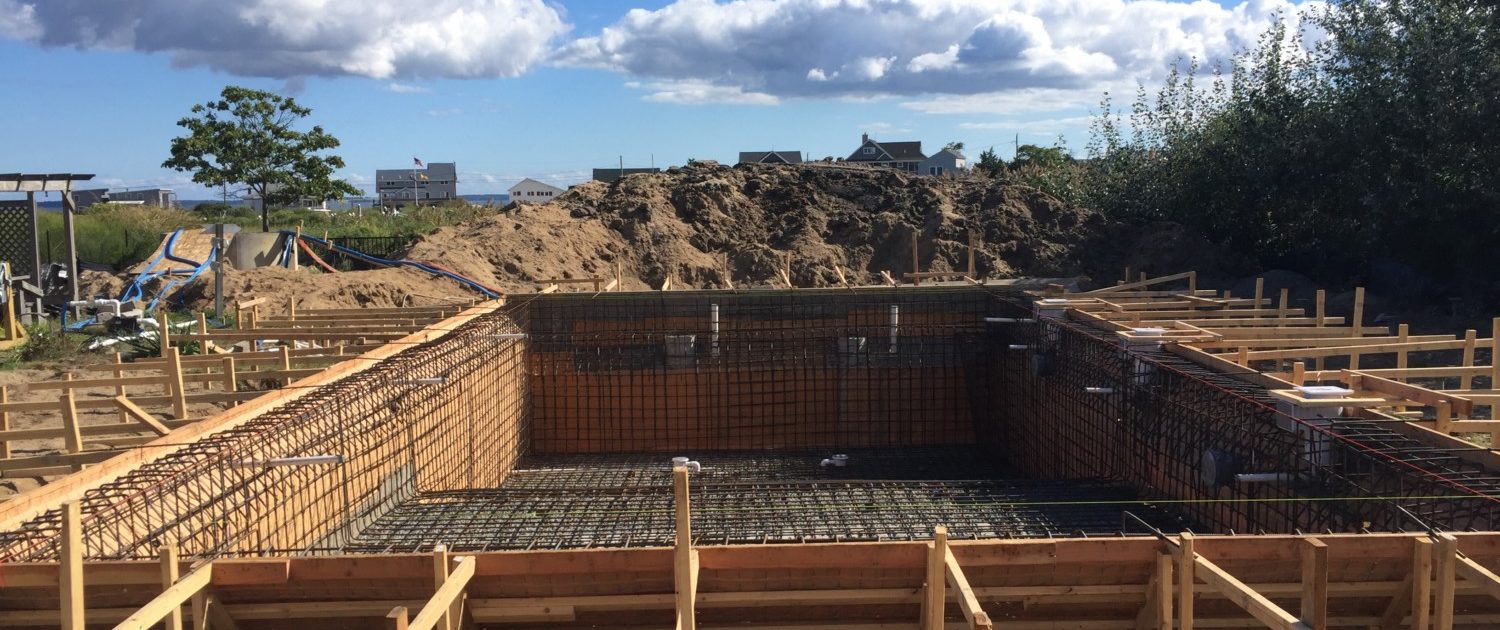 Special valves integrated into the pool main drains (bottom of pool plumbing) must also be equipped. Only after preparing the dewatering system, laying a bluestone base, driving helical piles, building grade beams and other supports, is it acceptable to move on to more conventional pool building procedures.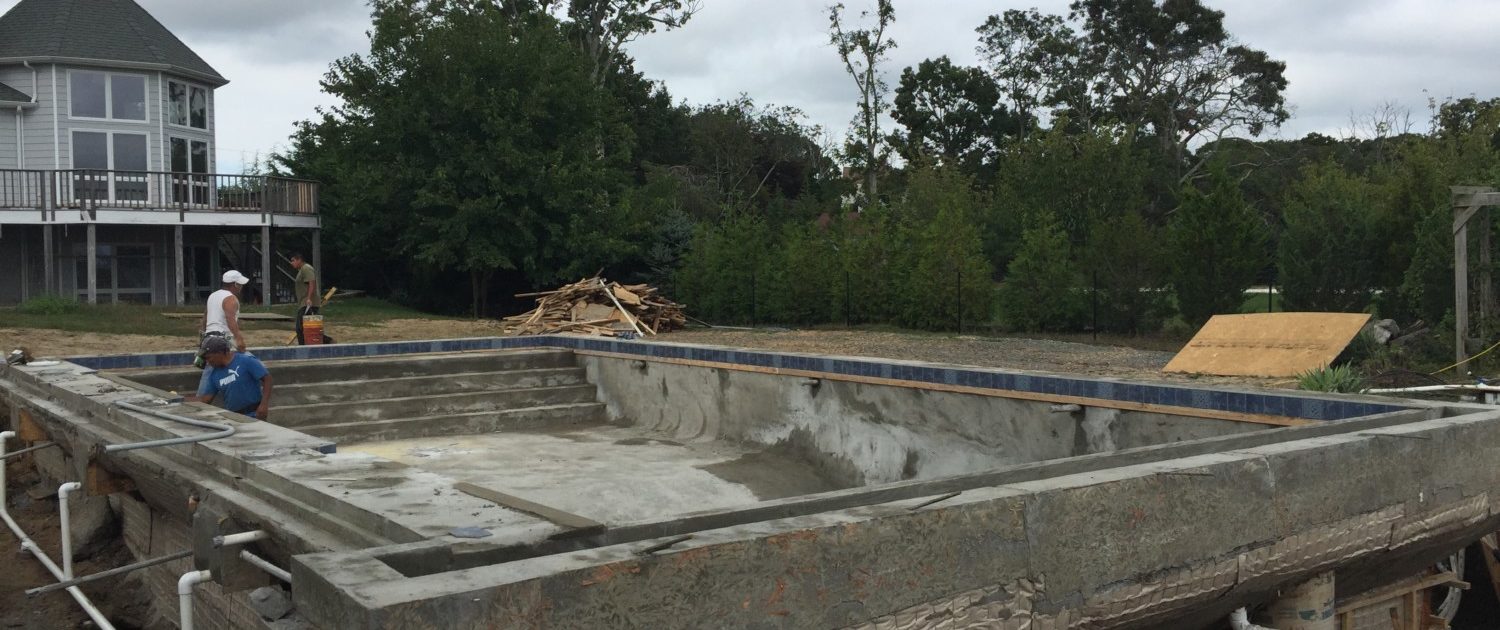 The result of all of the no-longer-visible work, is a high quality pool properly set in an area in where an ill-prepared construction would surely fail.